Privacy Policy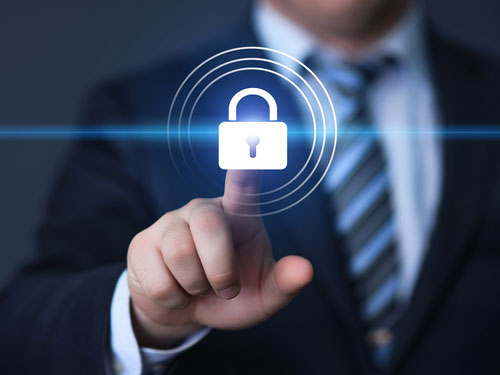 The purpose of this policy is to set out the principles to collect and processs customer's personal data (information that determines their identity or allows alBaraka Bank to identify customers). These information will be acquired through all alBaraka Bank official digital channels (i.e websites, mobile applications, Ewallet, ….etc.) or directly in branches/outlets.
This policy meets the requirements of the General Data Protection Regulation ("GDPR")
Policy Statements

alBaraka Bank business has been built on trust between our customers and ourselves. Unless legally compelled to disclose, alBaraka Bank have a commitment to safeguard and keep confidential any information relating to our customers or their financial affairs. Whether it is provided to us in person at one of our branches, over the phone, or while visiting this site, alBaraka Bank will strive at all times to ensure that the information is kept confidential and secure.

alBaraka Bank may pass information about you and your dealings with alBaraka Bank to its subsidiaries, affiliates or agents to the extent permitted by law.

All alBaraka Bank staff and all third parties with permitted access to your information are specifically required to observe alBaraka Bankconfidentiality obligations.

alBaraka Bank will not collect any personal information that identifies a visitor to this website individually unless specified otherwise. Your visit to this website will record only the Domain Name Server part of your e-mail address and of the pages visited. Such information will be used to prepare aggregate information about the number of visitors to the website and general statistics on usage patterns.

Some of this information will be gathered through the use of "cookies". Cookies are small pieces of information that are automatically stored on a person's web browser in their computer that can be retrieved by this site.

You can set your browser to disable persistent cookies and/or session cookies but if you disable session cookies, although you will be able to view alBaraka Bank public website, you will not be able to log onto alBaraka Bank Internet Banking Service.

Use of Information and Materials

Products and services referred to in this website are offered only in jurisdictions where and when they may be lawfully offered by alBaraka Bank. The materials on these pages are not intended for use by persons located in or resident in jurisdictions that restrict the distribution of such materials by alBaraka Bank. Persons accessing these pages are required to inform themselves about and observe any relevant restrictions.

These pages should not be regarded as an offer or solicitation to sell investments or make deposits in any jurisdiction to any person to whom it is unlawful to make such an invitation or solicitation in such jurisdiction.

The information contained in these pages is not intended to provide professional advice or any recommendation and should not be relied upon in that regard. Persons accessing these pages are advised to obtain appropriate professional advice when necessary.

Copyright and Trademarks

alBaraka Bank and other parties own the trademarks, logos and service marks displayed on this website and users are prohibited from using the same without alBaraka Bank written permission or of such other parties.

The materials on this website are protected by copyright and no part of such materials may be modified, reproduced, stored in a retrieval system, transmitted (in any form or by any means), copied, distributed, used for creating derivative works or used in any other way for commercial or public purposes without alBaraka Bank prior written consent.

No Warranties

While every care has been taken in preparing the information and materials contained in this website, such information and materials are provided to you "as is" without warranty of any kind either express or implied. In particular, no warranty regarding non-infringement, security, accuracy, fitness for a particular purpose or freedom from computer virus is given in conjunction with such information and materials.

E-mail

E-mail messages sent to alBaraka Bank over the Internet cannot be guaranteed to be completely secure. alBaraka Bankwill not be responsible for any damages incurred by users if they send a message to alBaraka Bank, or if alBaraka Bank sends a message to them at their request, over the Internet. alBaraka Bank is not responsible in any manner for direct, indirect, special or consequential damages arising out of the use of this website.

Transmission over the Internet

Due to the nature of the Internet, transactions may be subject to interruption, transmission blackout, delayed transmission and incorrect data transmission. alBaraka Bank will not be liable for malfunctions in communications facilities not under alBaraka Bank control that may affect the accuracy or timeliness of messages and transactions you send.

Once alBaraka Bank receives your information, it will take all reasonable steps to protect the information. If alBaraka Bank no longer needs your information, alBaraka Bank will destroy or de-identify it.

Security

alBaraka Bank will maintain strict security standards and procedures with a view to preventing unauthorized access to your data. alBaraka Bank use leading technologies such as (but not limited to) 256 bit DigiCert secure socket layer data encryption, firewalls and server authentication to protect the security of your data. Access to your account and account information is protected by a password, which you set.

Unfortunately, no data transmission over the internet can be guaranteed as totally secure. If your browser is appropriately configured, it should tell you whether the information you are sending would be secure (generally by displaying an icon such as a padlock). The combination of a secure browser at your end and alBaraka Bank security measures provide you with the best security currently available.