About Islamic Banking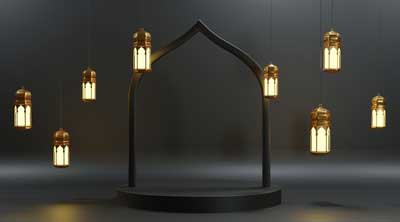 About Islamic Banking
A few decades ago, the existence of modern banking and financial institutions that adhered to Islamic values within the framework of their principles and practices seemed like a distant dream. Today, Islamic banking has become a viable and successful financial approach and attracts an increasing amount of investment capital.
What is an Islamic Bank?

 "Islamic bank is an institution that collects financial resources and invests those funds in pursuit of predetermined financial and social goals or objectives that are acceptable from the point of view of Islamic law". In all cases, it is necessary to the process of mobilizing resources and investing them in a manner consistent with the provisions of Islamic law.

The Identity and Nature of Islamic Banks

1-Islamic banks differ from conventional banks in their identity and nature, significantly and fundamentally in terms of objectives, controls, and financing systems that they practice and the relationships they establish with customers and other financial institutions.

2- Islamic banks seek profit, but in their quest for profit, they are subject to many controls, the most important of them: the Shariah Objectives and what agrees with it.

The Difference Between Islamic Banks and Conventional Banks

Islamic banking differs from conventional banking in several ways, unlike traditional banks that operate based on borrowing and lending at predetermined interest rates. In terms of obligations, Islamic banks offer current accounts that do not generate interest, or investment accounts that participate in profits, where the account holder receives a return. It will be determined later according to the actual profitability of the bank. On the assets side, Islamic banks use several Islamic financing formulas:

Murabaha:

"Murabaha is selling a commodity as per the purchasing which was bought by the seller with a defined and agreed profit mark-up. This mark-up may be a percentage of the selling price or a lump sum".

The form of this transaction: that the customer presents to the bank asking him to buy a specific commodity (such as cars, home furniture, and durable goods) with the specifications he determines on the basis of a promise to buy that commodity as a Murabaha at the rate agreed upon and pays the price in installments according to his capabilities, provided that this request is supported by the necessary documents, for example, a price quote for the commodity subject of Murabaha, and then the bank takes the necessary procedures to obtain the agreed commodity to complete the sale procedures.

Modaraba:

"Modaraba is a partnership in profit whereby one party provides capital (Rabb Al-Maal), and the other party provides labor (Mudarib)".

Modaraba is an investment formula between the bank that provides a specific amount of capital and the labor (Mudarib/client), who undertakes the management process for the implementation of the project, trade, or service with the aim of earning profit, and the percentage of profit sharing between them is predetermined.

Al Ijarah:

"It refers to the contract on which a benefit (service or work) of a natural person or a legal person is obtained with a known payment, whether specific the benefits are or described in terms of reference, such as educational, health, consultancy services, etc.".

al Ijarah is a means to facilitate people to obtain what they want from benefits that they do not have in the properties. Because the need for benefits is like the need for properties such as (paying treatment costs, paying school or university fees, or transportation and tourism costs such as travel tickets, shipping services or hotels, or paying club subscriptions).

Investment Agency:

It means: "appointing another person to invest and grow one's wealth, with or without a fee".

It is in the industrial and commercial fields, where the bank (Wakil) authorizes the client (Muwakkil) to invest in the field of work and experience of the client, and the agency through investment may be absolute or it may be restricted.
Apply Now
please complete the form below and a member of our team will contact you.
Please complete the missing details.
You have to agree with terms and conditions.
Thank you for your request, a member of our team will contact you soon.
Please try again .. Thanks