Investment Trustees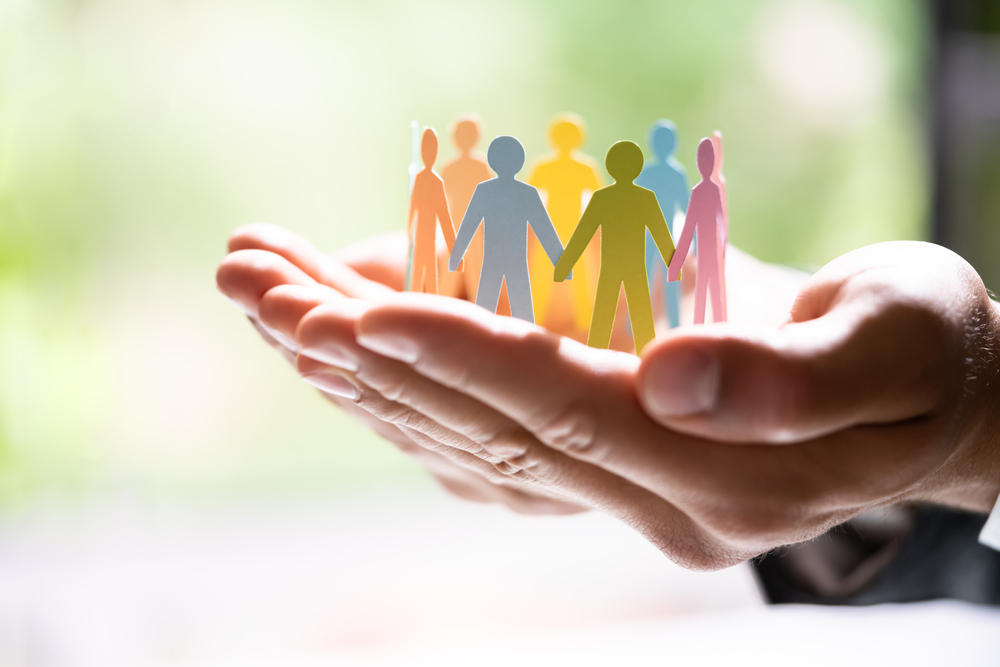 Investment Trustees is the beginning of a whole generation of development for the banking business, as banks constantly need to develop their activity and increase diversify of their services.
Al Baraka Bank has been able to deliver major accomplishments and to attain remarkable rates during the past years, adding, in the course, a landmark to its record of achievements by establishing the Investment Trustees Department. Noticeably, this Department was set to serve the Bank's customers and to respond to their needs in-line with today's requirements, whereas the role of Investment Trustees has been amplified in all banks in general, and Al Baraka Bank in particular, due to the need for efficient money deployment and the recent trends with the purpose of encouraging investment in all directions and fields. Actually, this was most apparent at Al Baraka Bank as it always endeavors to enhance and requirements of its customers within the framework of the Islamic Shari'a.
This comprehensive interest in the services of investment trustees will make the bank reach a decent level of people's confidence, increase clients, and increase the rate of what they deal with.
Accordingly, the Investment Trustees Department at Al Baraka Bank represents the optimum choice for our customers, whether for property purchase or sale, owing to our integrated package of real estate services set in compliance with the principles of Islamic finance. Real estate-related products provided by Al Baraka Bank include the following:
Financing the purchase of housing units.
Financing the purchase of furniture, durables and necessary supplies for finishing the units.
Financing medical clinics and centers, as well as engineering offices.
Furthermore, a new unit for marketing Third Party's property has been established at the Investment Trustees Department as representing a fundamental and crucial element to meet the needs of our customers, who will eventually benefit through the simple, convenient and safe investment of their funds within the framework of Islamic Shari'a.
Terms and Conditions Apply
Al Baraka Bank Egypt B.S.C. (C) All rights reserved
Agency Business

In marketing real estate projects, the Investment Trustees Department carries out Agency Business on behalf of Third Parties in the following fields:

Selling and buying property for Third Parties as a Fair Agent between Seller and Buyer.

Marketing property on behalf of Customers in various methods, including priority to earlier reservation and allotment of housing unit, public auction, sealed tenders, direct sales or limited-term-lease.

Studying the documents and checking legal status of the sold property designated for marketing.

Conducting promotion, preparation, organization, and implementation of advertisement campaigns, as well as contacting customers.

Conducting physical inspection of properties designated for marketing, in addition to assisting in identifying creative methods for its development and enhancement of its exposure medium.

Developing financial systems necessary for implementing sales plans of units and projects marketed for Third Parties, and finalizing all financial settlements.

Writing-down and printing all information and particulars concerning the sold premises in the Book of Terms & Conditions, and Specifications.

Conducting market studies and marketing research for customers' real estate projects.

Task Force and Inquiries

The Investment Trustees Department at Al Baraka Bank has assigned a special Task Force whose members are highly efficient and remarkably professional in the following fields:

Designing marketing projects to others with different sales systems

Management and Regulation of projects' accounts for both Seller and Buyer

Crisis Management in the field of real estate marketing

Designers for advertising and media campaigns

Engineering Supervision on projects

Our Task Force can provide more and more services that are always governed by the Islamic Shari'a.

Call Us Now

Tel. #: 376 222 98 - 374 81 222 - 374 81 777

Address: 60, Mohyee El-Deen Abul-Ezz Street, Dokki, Giza, Egypt

Al Baraka Bank branch network extends throughout the Arab Republic of Egypt to serve your needs and support our real estate services provided to you.
;